Hi,
after downloading tickstory light data I export them to the Mt4
the 'fxt' data to tester/history folder
the 'hst' data to history/ICMarket demo folder
so far everything ok
BUT...
after one or two days I see that the tester/history folder is empty and the 'fxt' data disappeared.
so I have to start the export process again and export all 'fxt' data to Mt4 again
Every second or third day I have to repeat this process.
Here the screenshot how I make the data transfer to MT4: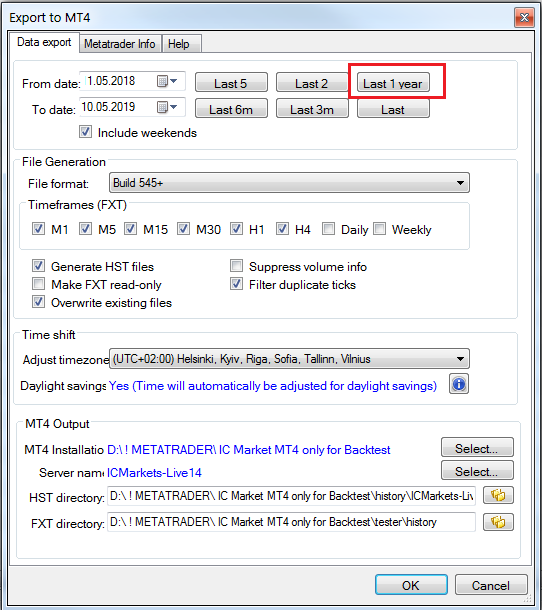 Any idea what's wrong?